Description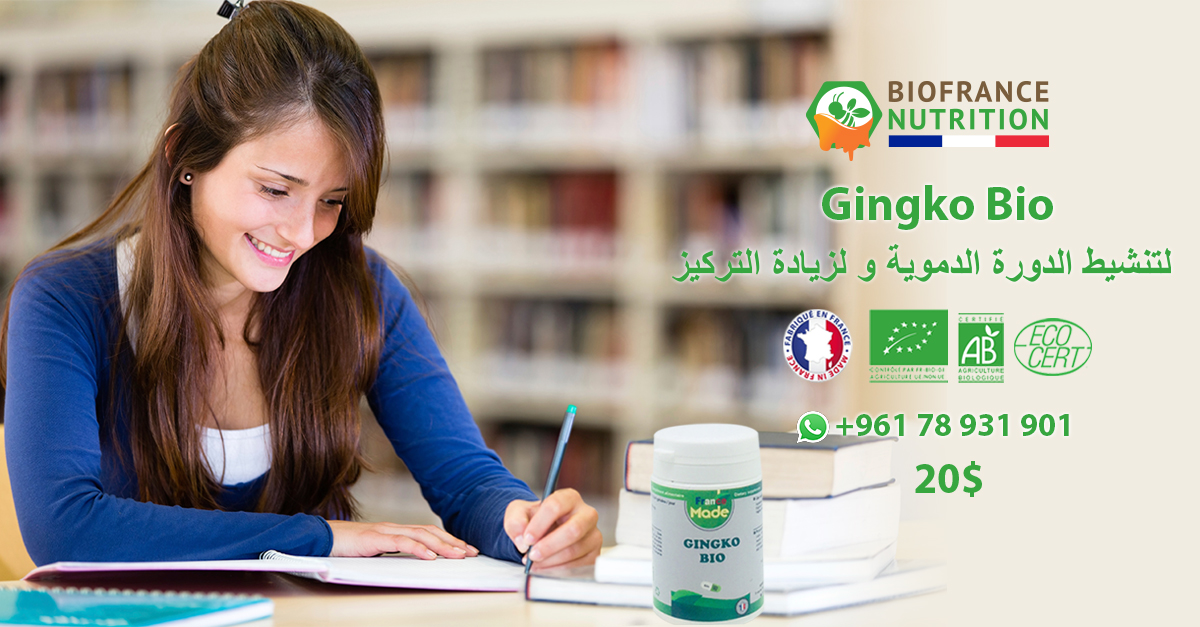 60 Capsules Jar
Save 27.5% : 20$ * 4 Packages = 80$ -> 58$
What Is Gingko Biloba?
Gingko Biloba is a natural extract derived from the leaf of the Chinese ginkgo tree, and it is often noted for its cerebral-enhancing effects.
Gingko Biloba is safe, effective and benefits the body in numerous ways because it exerts protective effects against mitochondrial damage and oxidative stress.
What makes Gingko so powerful? Ginkgo biloba extract contains two constituents (flavonoids and terpenoids) that have strong antioxidant properties. It's believed these may help slow down the progression of age-related diseases by combating oxidative stress that usually worsens as someone ages.
Proven Gingko Biloba Benefits
Increases Concentration
Reduces Risk for Dementia and Alzheimer's
Helps Fight Anxiety and Depression
Fights Symptoms of PMS
Helps Maintain Vision and Eye Health
Helps Prevent or Treat ADHD
Improves Libido
Helps Treat Headaches and Migraines
Lowers Symptoms of Asthma
Helps Heal Hemorrhoids
Fights Fibromyalgia
Gingko Dosage
2 to 4 capsules per day
Ingredients per capsule:
Gingko Biloba leaves bio 250 mg
Veggie Gelatin: 75 mg
Precautions of usage:
Maximum daily dosage: 1500 mg or 6 capsules daily
Can't be substituted with a healthy and balanced diet
Keep away of the reach of children
Don't exceed the recommended daily dosage
Keep in a cool and dry place